Prof. Adital Ben Ari - Head of the Center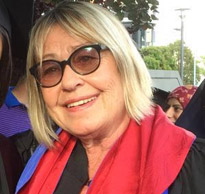 The Center for Research and Study of the Family is headed by Prof. Adital Ben Ari – a full professor at the Faculty of Social Welfare and Health Sciences School of Social Work and a Fulbright fellowship recipient. Prof. Ben Ari researches changes that are occurring in modern families and family structures, including families led by same-sex partners; inter-cultural families and the emotional health of modern families. She is founder and director of "Haifa Meets Frankfurt", an international exchange program where students have the opportunity to meet and accept the "other". Prof Ben ari is currently working on her book dealing with knowledge production in qualitative research employing a dialectical perspective.
Prof. Ben Ari completed her doctoral and post-doctoral studies at the University of California, Berkeley at the Mental Health Social Welfare Research Group.
Dr. Dvorit Gilad
Dr. Dvorit Gilad (Ph.D., University of Haifa) is a faculty member in the School of Social Work. Her research focuses on formulating policy for families coping with disabilities, with an emphasis on gaining a better understanding of the needs of families and disabilities in Israel, through legislation, and development of policies and services. Her research is informed by two primary goals: a) strengthening the ability of family members to become a resource for human capital in society and b) preventing families from weakening as a result of the shifting in power struggle between the family unit and society, as well as within families themselves. Dr. Gilad plans to formulate a focused family policy will provide a safety net offering tools that will enable the family become stronger.
Iris Lavi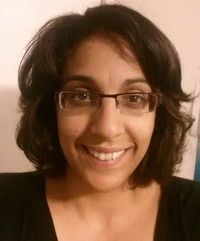 I have a Bachelor's Degree in Psychology and Educational Counseling from Tel Aviv University, a Master's Degree in clinical and educational child psychology from the Hebrew University of Jerusalem and a PhD in Psychology from Tel Aviv University. My PhD study examined resilience processes of Israeli Jewish and Israeli Arab children facing exposure to terrorism and traced this resilience in parental practices.
My research interests include various aspects of parenting, child development and positive psychology. I study processes that lead to the development of resilience in children, parental influence on the well-being of children and the effects of stress on children and families.
Dr. Maha Karkabi-Sabbah
Maha Karkabi-Sabbah is currently a post-doctor fellow at the Sociology Department, Tel Aviv University, and has recently finished her Post-Doctoral Fellowship at the Center for Gender Studies, SOAS, University of London. Her research project examines relations between the changing educational attainment of the Palestinians in Israel, class and the gender roles in the family. Karkabi-Sabbah completed her Ph.D. in the Department of Sociology and Anthropology at Tel Aviv University. She studied the relations between the dramatic change in the educational attainment of the Palestinian women in Israel and their marriage patterns. Her current works concentrate on family, gender, inequality, and Palestinian Society in Israel. She received several awards and grants for her research, among them the Post-doctoral Scholar Award of The Israel Science Foundation (ISF), and of The Council for Higher Education in Israel (VTAT), 2015-2016.
Prof. Michal Shamai
Prof. Michal Shamai (Ph.D., University of Chicago, School of Social Service Administration) is Associate Professor in the School of Social Work. Her research focuses on the impact of potential traumatic events on micro and mezzo systems, including families, community and helpers. Prof. Shamai has extensive experience in research and psychosocial interventions with victims of war and terror and individuals living in poverty. She has published extensively in this field and is author of Systemic Intervention in Situations of Collective and National Trauma and Therapeutic Interventions with Poor, Unorganized Families: From Distress to Hope. She was recognized for her outstanding contribution by the Association for Israeli Social Workers, and in June 2016, will receive an award from the American Family Therapy Academy for her distinguished contribution to family therapy.
Ph.D Ruth Berkowitz
Ruth Berkowitz, Ph.D. is a lecturer at the School of Social Work, University of Haifa, Israel. Her research focus on school settings as means to improve the lives and well-being of children, with a special emphasis on parental school involvement and family school engagement. Ruth studies the contribution of students' parents and family to school climate improvement, and relationships between neighbors and families in the community as means to decrease parental stress and child maltreatment.
Dr. David Mehlhausen-Hassoen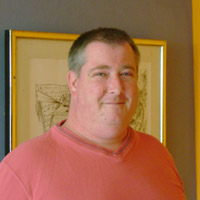 Dr. David Mehlhausen-Hassoen is a social worker, certified supervisor for couple and family therapy, group therapist, member of the ethics committee of The Israel Association For Couple and Family Therapy. He works in private praxis, and for the Israeli Ministry of Defense with IDF veterans and personnel and their families. He teaches social work at the University of Haifa and the Tel-Hai College, and various courses in couple and family therapy at other institutions. His main focus of interest are systemic processes in families (communication, emotion transmission, emotion regulation, family functioning etc.), and the impact of societal events and processes on family life. At present, he coordinates a conjoint research project between the Tel-Hai College and The Israeli Ministry of Defense on young bereaved siblings of fallen IDF soldiers.